A more rewarding way to internet
An internet that works for everyone
We believe in the open internet, one that's not completely hidden behind paywalls and allows everyone to participate.
(No matter the size of your wallet.)
We believe when you choose to share your information with publishers, your data should be safe, you should stay in control, and you should be rewarded.
(We call those sweet rewards bonbons!)
We believe the internet shouldn't just be in the hands of the big guys.
(It's time to spread the wealth.)
We believe folks who make content should be fairly compensated.
(Because we all LOVE content and we need them to keep making it!)
We believe there's a better, more rewarding way to internet.
The value exchange of the Internet can be fully transparent. Big tech can also be removed so that more value can come back to you. That is a simple and revolutionary notion.
You can interact with the Internet you love in a more decentralized way, without Big Tech brokering anything.  You can also help content creators make more money from advertising, and not give up your identity to big tech. Along the way you can collect rewards for simply being you, the new product of the internet. We call these small rewards, Bonbons.
Get it?
Do you have to compromise on privacy? No. 
You can help creators' ad businesses while staying 100% in control. You can have a kill switch for any site or all sites. That's you flexing your power.
Bonbon is a dedicated group of folks who believe in making it easier and more convenient to access the content you love while also making it rewarding – literally! We are disruptors. 
We're technologists.
We're privacy enthusiasts. 
We're consumers. We're champions of independent publishers, content creators, artists, and big thinkers because we believe it's what keeps our society going. And we believe it's time for a sweet revolution. At Bonbon, for the first time, you're in control of your data. When you log in with Bonbon, you own your data. We never will. 
We're committed to transparency and safety, and you'll have access to see where your Bonbon login is being used at any time.
Bonbon is a privacy-first addressability company.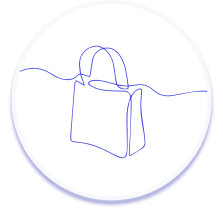 For consumers, we provide a safe and secure way to log in to your favorite sites. You'll get exclusive rewards and never spam. Opt out at any time.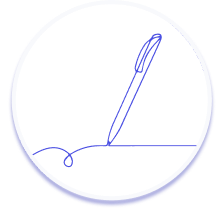 For independent publishers, we help you make more revenue, so you can keep making great content.
Sign up for a free publisher trial
Access our powerful publisher rewards stack